How electronic music industry takes festivals global
http://edition.cnn.com/2013/08/09/business/david-guetta-electronic-music/index.html?hpt=hp_c3
Antonia Mortensen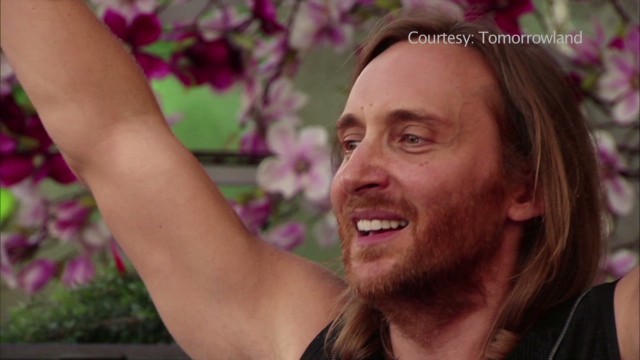 (CNN)
-- From Brazil to Malaysia, Thailand to Canada, electronic music festivals are springing up worldwide as record labels and promoters push for a dance revolution with a new beat.
Major players in electronic music -- an industry worth an estimated $4.5 billion -- are shipping festival brands to emerging markets in Asia and South America in an effort to increase the music genre's following.
Speaking in an exclusive interview with CNN, superstar DJ David Guetta said: "We are keeping that scene alive and always exciting."
The french music producer -- who has 45 million Facebook fans -- added: "I think it's going to grow even bigger because if I look at the history of Hip Hop ... they are 2 musical genres that you can compare because they both came from the underground then became trendy."
But he admitted that electronic music has a long way to go before it's as successful as Hip Hop, an urban street genre.
Festivals such as Tomorrowland and Sensation White -- a leading dance event which will visit 22 cities worldwide in 2013 -- are rolling out to new markets to give audiences the chance to listen to electronic music.
In July, 180,000 music fans massed on the small Belgian town of 'Boom' for Tomorrowland -- one of world's largest music festivals -- as gig enthusiasts from 214 countries flew in for a 3-day bonanza of electronic dance music.
Festival organizers ID&T even teamed up with Brussels Airlines to arrange 140 flights from every continent to Belgium.
At 30,000 feet, fans were treated to an in-flight DJ, allowing them to party to their favourite electro beats in transit.
This unique approach is all part of ID&T's strategy to take electronic music global. After eight successful years, the entertainment company is planning to host its first Tomorrowland festival outside Belgium in Chattahoochee Hills in Atlanta.
Speaking at the International Music Summit (IMS) in Ibiza in May, ID&T boss Duncan Stutterheim said electronic music has "no language barriers," adding that the company is going to "enjoy a nice ride" in the next 10 years.
"We are talking finally to India, to Japan, to China, to Malaysia. We did a tour in Thailand... They all want to do the festivals so we are in a luxury position," Stutterheim said in his speech.
Tomorrowland already has 4 million social media followers and over 80 million people watched the after-movie of the concert online.
According to a report by industry consultant Kevin Watson, who produced
the IMS Business Report,
over half the electronic dance industry's value, approximately $2.5 billion, comes from live clubs and festivals.
Speaking in Ibiza, he said: "We've got recorded music, we think that's worth $1.25 billion and we've got a couple of other things, sales of hardware and software, brand sponsorship and everything else linked to Dance is getting ridiculously popular. So we think that's worth at least another three quarters of a billion."
Marc Geiger, head of music at William Morris Endeavor, one of the first agencies to start a dedicated electronic division about six years ago, believes industry growth is providing firms with new resources.
But he warns: ''It's big money now and with big money comes a bigger responsibility of growing up."
Electronic Dance Music: How bedroom beat boys remixed the industry
Antonia Mortensen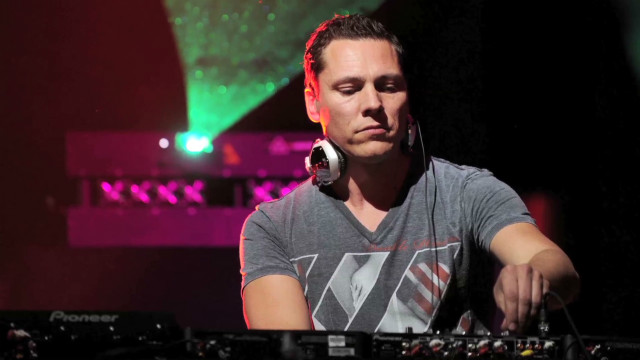 Electronic dance music was once an underground genre, but its high-energy rhythms and thundering basslines have now exploded into the mainstream.
Its success has made global superstars of DJs who began mixing beats in their bedrooms, and generated revenues that defy the current music industry downturn.
Acts like David Guetta,
Tiesto
, Swedish House Mafia or Deadmau5 are now household names, adored by millions, and their homegrown success has made the major labels sit up, take notice and even adopt radical new business models.
If further proof was needed that electronic dance music, or EDM as it is more commonly known, is no longer on the margins, this years Grammys saw DJ/Producer Skrillex walk away with three awards and a nomination as "best new artist."
Such is EDM's popularity that more than 250,000 fans and professionals descended for two EDM events in Miami this month -- the
Winter Music Conference
and the
Ultra Music Festival
. Even Madonna made a surprise appearance, joining Swedish Producer and DJ Avicii to showcase his remix of "Girl Gone Wild", a single from her upcoming MDNA album.
"Dance music has always been around but I really feel that this time it had absolutely crossed over the line and permeated popular culture, and when it gets into popular culture that's when these types of things happen with music," Glenn Mendlinger, managing director of EMI's dance music label
Astralwerks
, told CNN.
Mendlinger credits DJ David Guetta, among EMI's roster of stars, with playing a major role in bringing EDM to the American mainstream by breaking down musical boundaries. His collaborations with Rihanna, Snoop Dogg, Black Eyed Peas and others have all risen to the top of the charts.
"I remember having a meeting with David Guetta in Paris ... and he explained his mission statement to me. He wanted to cross urban cross-over music with dance music," he said.
The formula appears to have worked. Among the music executives and artists -- including Tiesto, Armin van Buuren, Avicii, Dada Life -- converging in Miami this month, there was agreement that the genre had finally come of age.
"It's getting bigger and bigger and here in the States it has become the genre of 'now'... of course it will have its moments when its more popular or less popular -- just like rock music or hip hop -- but there will always be dance music," said Tiesto, a Dutch music producer and DJ who is now one of EDM's biggest names.
The success of EDM comes against a backdrop of decline in the music industry -- the internet has caused a decline in physical record sales that has not been replaced by digital demand. So how has it managed to flourish?
Prior to the digital era, the high cost of recording, distributing and promoting acts meant that without support from a major label, it was difficult for individual artists to become successful.
Key to EDM's success has been new low-cost technology enabling high quality music to be recorded as easily in a bedroom as a state-of-the-art studio and giving rise to a new generation of DJ/producers.
"Ten years ago you needed access to a half-a-million dollar studio to make a track, now all you need is a program that costs $250 -- every 15 year old kid can make a huge hit right now," Tiesto told CNN. The other benefit of this is that DJs are never in short supply of fresh material to mix into their sets.
Tech-savvy EDM labels have also been quick to leverage social media, using platforms like Twitter, Facebook and YouTube as a means of building awareness and a relationship with their fans, says Tiesto.
"Television and media used to control what we were listening to, radio stations programmed what we were listening to... but nowadays people listen to what their friends are listening to, and through Facebook and Twitter it is so much easier to share music, it's so accessible to everybody and that is why I think EDM became so popular."
These techniques have allowed Armada Music, an independent Dutch label established in 2003, to grow into one of EDM's biggest powerhouses.
"From the outset, Armada was focused on digital," said Maykel Piron, who co-founded the label with David Lewis and superstar trance DJ/producer Armin van Buuren. "While other labels were still focusing on physical record sales, we were focused on online consumption of our artists' music."
Piron said making music available online was often more about building awareness than profit. "At first I was hesitant about putting Armada artists' music on YouTube and making it available [for free] ... but today we create 2.4 million daily views ... so that's a great reach and I'm pretty sure that because we have that reach we sell better on iTunes."
Another key promotional tool for EDM artists have been weekly radio shows. Most episodes of these are syndicated to local radio stations worldwide and are also available for free download.
"I started the radio show out of the belief in using radio as a means to spread dance music -- the love for dance music around the world," said van Buuren, whose "A State of Trance" was one of this new breed of radio shows.
With more than 10 million listeners every week, van Buuren has managed to create a major brand around his show.
Many of EDM's biggest names -- including Armin Van Buuren, Tiesto, members of the Swedish House Mafia and Deadmau5 -- are able to leverage their brand into further revenue opportunities and use it as a platform to promote and support other artists.
"[Branding] opens the doors for major sponsors from around the world and now corporate America [that] see the possibilities [to access specific audience segments]...therefore generat[ing] more funds [for artists] so that we can do bigger and reach bigger audiences,"adds van Buuren.
Many of the biggest EDM names have developed their brands in-house without assistance from major labels, giving them in a strong hand when making deals with music industry players.
This has led to the creation of so-called "360 deals" or joint ventures under which major labels help fund an artist's marketing and tours in return for a percentage of income from all revenue streams.
"From the label perspective it opens up a whole other gamut of people and places to market to ... we will add value to whatever type of artist agreement and if we are in fact involved in merchandising in live and touring and other pieces of that artist's business," says Mendlinger
Live performances are the main revenue source for EDM artists, with some playing more than 250 shows a year, from small, underground venues to music festivals such as Ultra where hundreds of thousands of people pay up to $299 a-head.
Tiesto, a pioneering "arena DJ," says his fans get their value for money.
"Most people went to dance shows but it was basically a table and a DJ playing and not really a spectacular thing," he said.
"I brought the whole production with the effects -- the best sound, the best lighting to blow the fans away."